By Claire Lower on Skillet, shared by Andy Orin to Lifehacker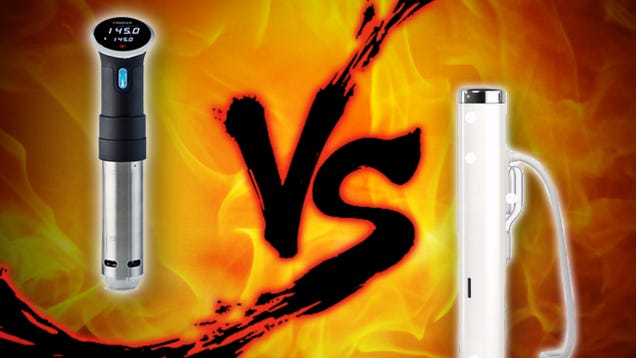 Sous Vide cooking is appealing because it promises restaurant level results in the comfort of your own home
. By maintaining a constant, precisely-controlled temperature, you don't have to worry about overcooking expensive steaks or delicate seafood. The previously esoteric cooking method is gaining popularity, and circulators are being designed with the home cook in mind. Picking (and paying for) such a fancy kitchen toy can be a little daunting, but we're here to help.
…
Source:: Lifehacker